Confused About the Damage Restoration Process? Read This...
9/9/2022 (Permalink)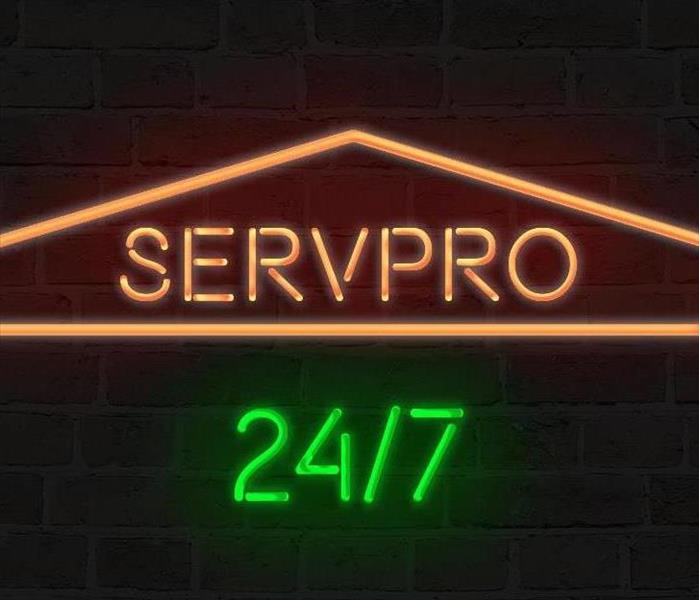 HAVE AN EMERGENCY? CALL US 24/7 AT (310) 320-2112
Each SERVPRO uses a general step by step procedure when dealing with a water damage situation. This ensures that each emergency situation is dealt with safely. SERVPRO of Lake Forest South/Laguna Woods understands that each water damage emergency can vary, therefore some cases might be handled differently.
The following list details how the water damage restoration process works:
24 Hour Emergency Contact- when dealing with water damage, timing is crucial. The cleanup and restoration starts by calling SERVPRO's 24 hour emergency line, where a representative will determine the severity of the water damage before dispatching a nearby SERVPRO professional.
Inspection and Water Damage Assessment- in order to develop an appropriate plan of action, a SERVPRO professional must assess the scope of the damage. They must determine where the source of the water is coming from, check for contaminated water, and look for any safety concerns and share them with the property owner. The professional must also identify the classification and category of the water to restore the property to industry safety standards. Furniture or belongings at risk of being damaged are also moved out of the way.
Water Removal and Extraction- SERVPRO's highly trained technicians will begin the water removal process almost immediately. Depending on the amount of water, industrial wet/dry vacuums may be used as well as submersible pumps. The technicians must also determine if the carpet and carpet pad need removal.
Drying and De-humidification- after the water removal step, the floors and walls may very well still contain excess water. This water can cause the building materials to warp, swell, or deteriorate, and can possibly cause mold damage. Using specialized equipment, SERVPRO's technicians will use industrial air movers and dehumidifiers to remove moisture from the building materials. Moisture checks will be performed to monitor the drying progress.
Cleaning and Repair- SERVPRO professionals specialize in restoring contents damaged by water through various cleaning methods. Odor removal may also be performed since waterlogged objects tend to have an unpleasant odor. Depending on the scenario, antimicrobial and sanitizing treatments may be performed on the property. Damaged materials may also be disposed of at the property owner/insurance's discretion.
Restoration- restoration may involve minor repairs such as replacing drywall or carpet, or even consist of larger construction repairs. Damage caused by water or storm may cause technicians to put up special temporary protective measures in order to prevent additional damage. The overall goal is to restore the home to its pre-water damage condition.
Many SERVPROs can assist the property owner by providing some or all of the restoration services, simplifying the procedure for them. Our SERVPRO of Torrance has the qualifications to not just restore your home, but also reconstruct it. Give us a call to learn more about what we can do for your property.