Interior Amenities That You Need to Look for When Buying a House
1/22/2019 (Permalink)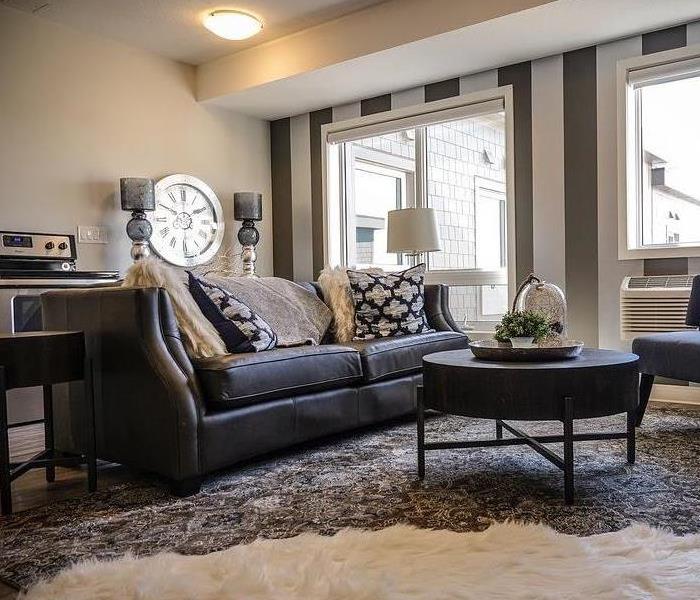 Winter is about to end and people are likely to shop left and right for houses. We are sure that by now, you probably have a list of all the amenities and facilities you are looking for in a house. A few things that most buyers focus on are the neighborhood, the school district, nearby community center, and commute. While making sure that the area offers these facilities, you should also focus on the interior of the house.
Have you listed down things that you are looking for "inside" the house? For example: lighting, bedroom wall color, and flooring in the kitchen. These things are equally important because the right amenities prevent you from spending too much on repairs and renovations. Let's have a look at some of the amenities that are important.
1. Kitchen Appliances
Do open that refrigerator and check if it's working well. The same goes for the other appliances as well. Plug them in and make sure that each one of them works just fine. Even if you are buying new kitchen appliances, go for the necessary ones such as a toaster, blender, coffee maker, food processor, and microwave.
2. Floor Materials & Finishes
Here's something you might not know: vinyl flooring is less expensive and therefore, you will find it in most of the homes. Carper is on the lower end, and plastic laminate is straight up cheap. Higher end houses have wood, marble or tile flooring. Most importantly, they have slate or granite kitchen counters that come with a near lifetime warranty.
3. Bathroom Amenities
When it comes to the bathroom's layout, cheap vinyl flooring has a porous property, which allows mold to breed quite fast. You need to look for porcelain, natural stone, or marble flooring because they are easy to clean. The shower booth must be of glass and the bathtub should have supports to prevent accidental slips. Lastly, the bathroom must have a low flush toilet to prevent excess water use.
4. Paint
When looking at houses, only consider those that have a neutral paint scheme. Bold and wild colors are not considered a good choice, and they reduce the value of the house. Colors such as beige, pinkish taupe, greige, and periwinkle blue are great for interiors such as the living room and bedroom.
5. Lighting
When it comes to lighting, along with strategically placed fixtures, you need to make sure that the windows are in appropriate places. Natural light allows you to make your house energy-efficient and cut down your electricity bill.
So, there you go… five in-house amenities that you should consider before buying a house. Each one of these can have a huge impact on your living and future sale of the house.